Mark your calendars for the 2021 HOPKINS COUNTY BACK-TO-SCHOOL FAIR on July 30th at the Hopkins County Civic Center. Registration for assistance with backpacks or school supplies is going on now through July 26th!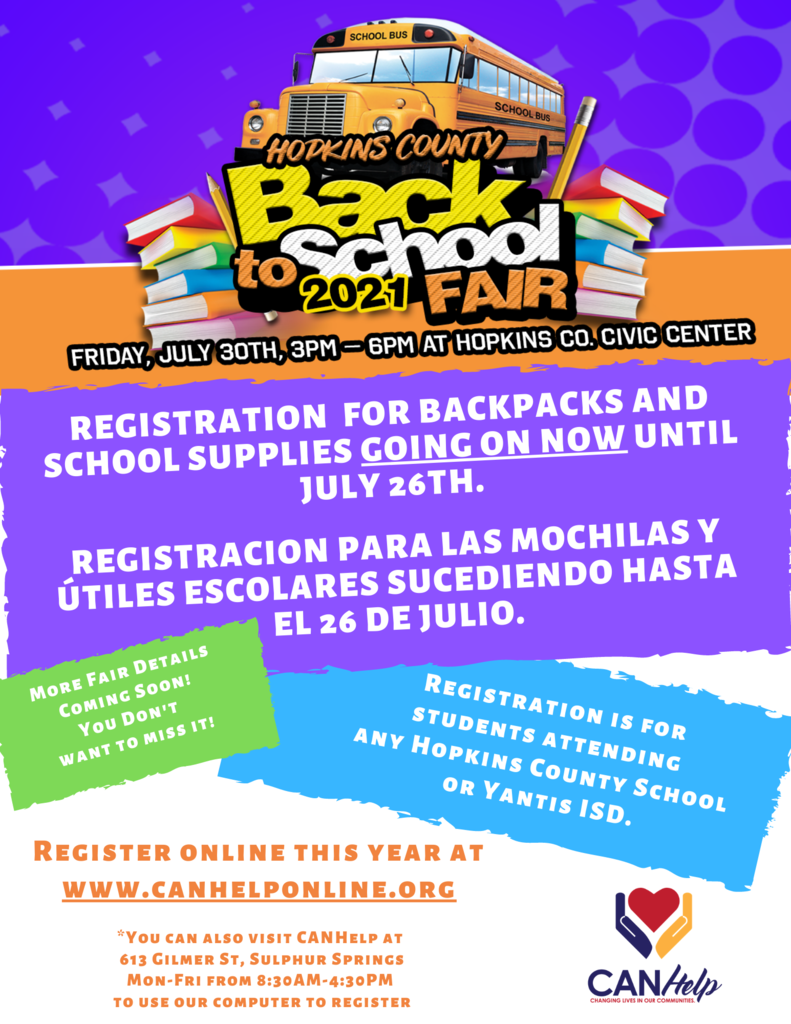 Lady Eagles Basketball Summer Camp Information - Visit our website at
https://5il.co/ub7f
to print your registration form, and bring it with you to the first day of camp.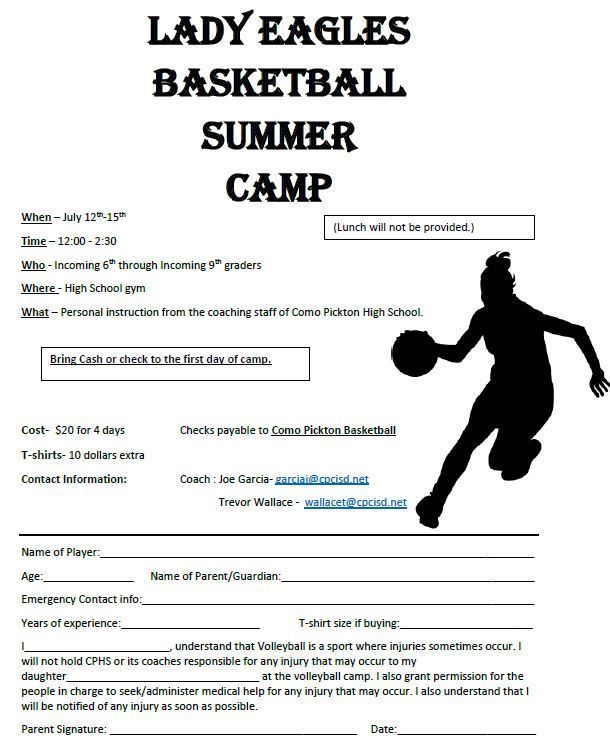 Parents and Families: The application for P-EBT benefits is now open until Aug. 13. P-EBT provides food benefits to families with eligible children who temporarily lost access to free or reduced-price meals during the 2020–21 school year due to the COVID-19 pandemic. For more information go to hhs.texas.gov/pebt or call 833-442-1255.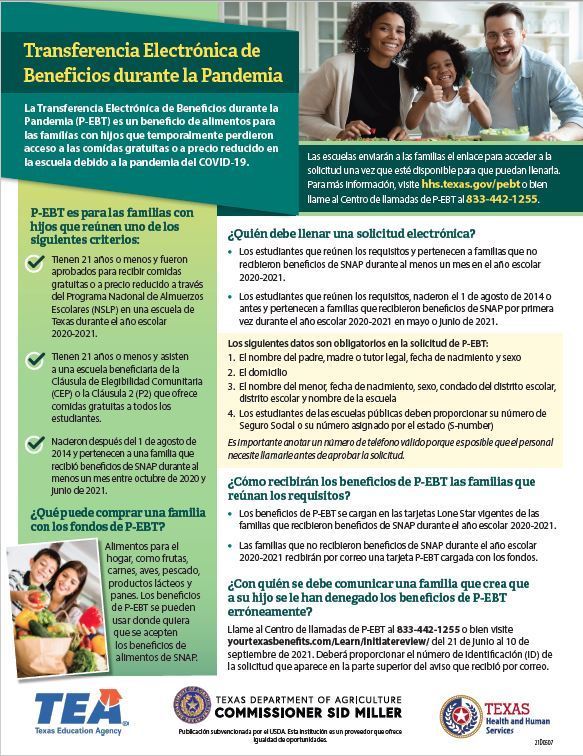 Eagle Pride Alert! We are proud to announce that our Como-Pickton CISD Board of Trustees has earned the distinction of being named the TREA School Board of the Year for the State of Texas. TREA (Texas Rural Education Association) is a statewide organization founded to improve advocacy for rural schools at the State Board of Education, the Texas State Legislature, and the U.S. Congress. They represent more than 400 rural school districts across the state, and among those, they chose our school district's board of trustees to represent the achievement and values indicative of such an honor.  What's even more of an honor, our board of trustees continue to push our district to excel in academics and extracurricular activities while maintaining zero I&S tax debt to the community.  Over the last several years, Como-Pickton CISD has become synonymous with success, and these outstanding board members are one of the underlying factors for it all.  Our Como-Pickton CISD Board of Trustees will now represent the state of Texas in the NREA (National Rural Education Association) search for their School Board of the Year.  Our Board Members are pictured in order from left to right:  Shiloh Childress, Cole Boseman, Jim Murray, DJ Carr, Brittney Smith, and Clif Carpenter, (Not Pictured - JJ Cummings) (We would also like to acknowledge the contributions of Mark Humphrey and Jessica Pegues were served on our board the last several years until this May.) If you are as proud of our incredible school board as we are, post your congratulatory comments below! #EaglePride247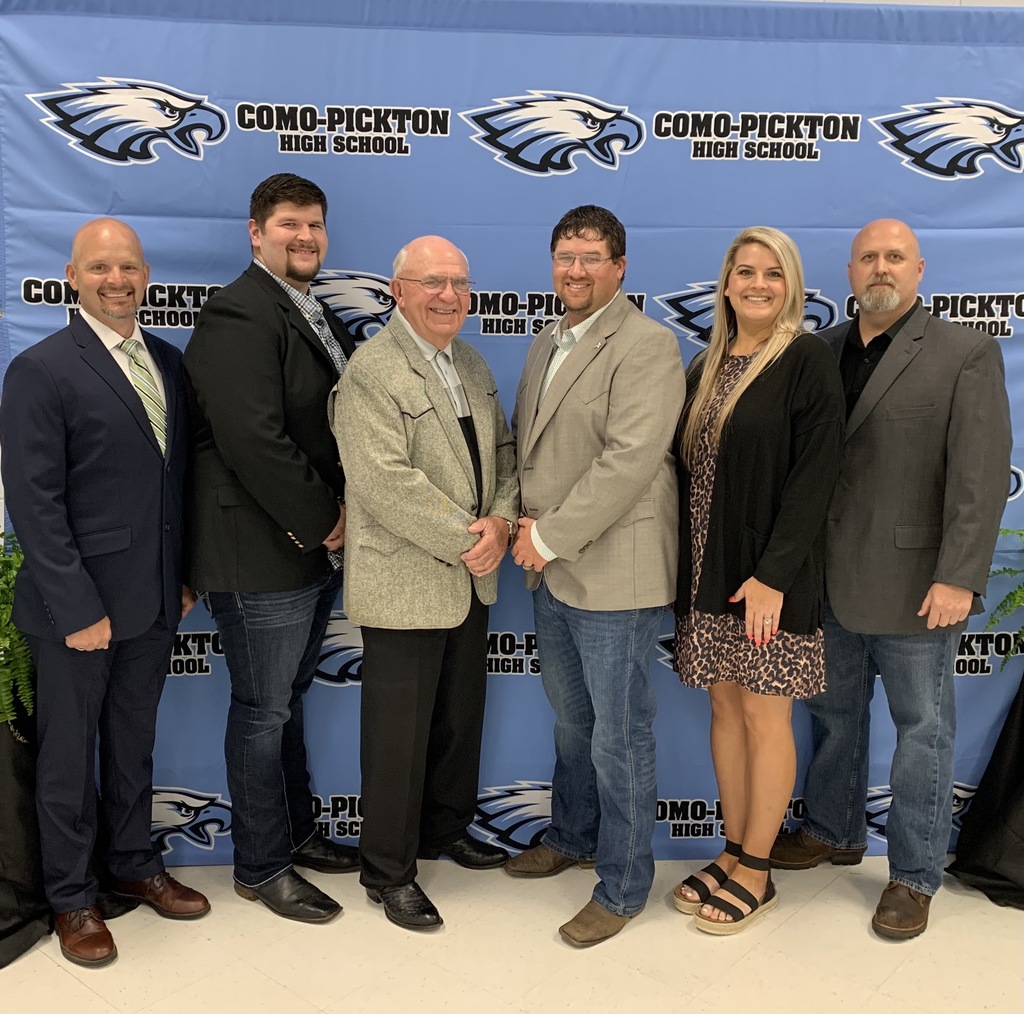 Eagle Community! We are saddened to announce that after 33 years as an educator, Mr. Tim Butts has earned the privilege of retiring. Today he heard the last dismissal bell as an employee. He's meant so very much to our school district, and we will miss him dearly. Let him know that you wish him the very best in retirement! #EaglePride247

Because there were still teams in our district in the playoffs, the baseball district awards could not be shared. They are now available! We are very proud of these young men and look forward to next year! GO EAGLES 🦅 Most Valuable Player: Jackson Monk Newcomer of the Year: Kobie Wright Pitcher of the Year: Dalton Morgan 1st Team Designated Hitter (DH): Taylor Ford 1st Team Catcher: Micah Flemens 1st Team Infield: Canyon Thomas 1st Team Outfield: Christian Gilbreath 2nd Team outfield: Braden Miller Honorable Mention: Kevin Hernandez Coach of the Year: Payton Turner 2nd Team Academic All-State: Jackson Monk Academic All-District: Christian Gilbreath Hayden Potts Kevin Hernandez Dalton Morgan Micah Flemens Braxton Andrews Kobie Wright Braden Miller Jackson Monk Canyon Thomas Taylor Ford Post your congratulatory comments below! #EaglePride247

Did your child receive free or reduced-price school meals through the National School Lunch Program during the 2020–21 school year? If so, your family may be eligible for P-EBT benefits to purchase food. The P-EBT application opens June 2. For more information go to: hhs.texas.gov/pebt or call 833-442-1255.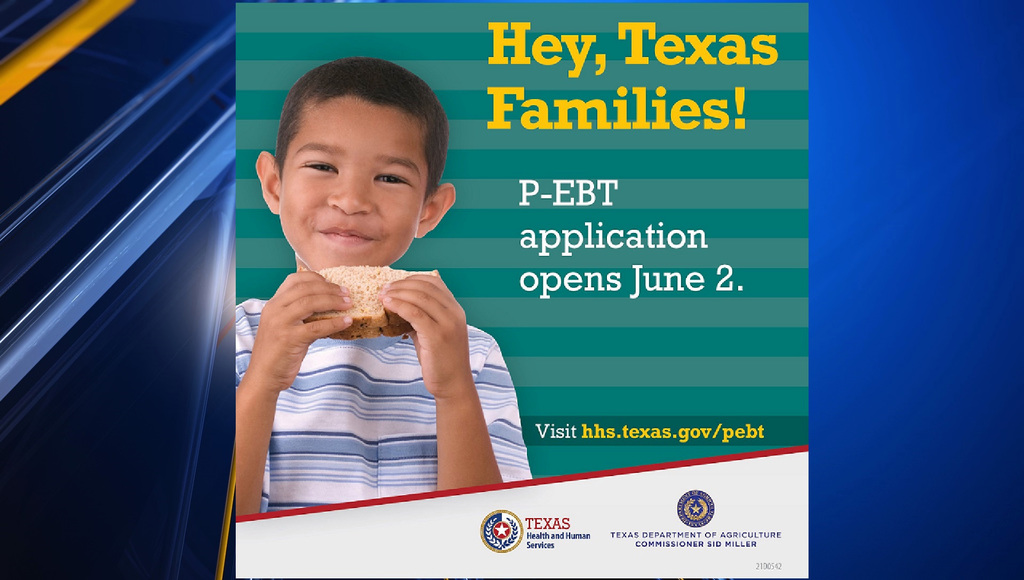 The American Rescue Plan (ARP) Elementary and Secondary School Emergency Relief Fund (ESSER III) provides funding to public school districts through the Texas Education Agency (TEA). Como-Pickton CISD is preparing to submit a plan to the TEA for the use of these funds. We are seeking input from stakeholders across the district as we develop our plan. Your feedback and input is incredibly valuable and will help inform our final plan. Responses to the survey are due by 5:00 p.m. on June 12, 2021 and will be reviewed for inclusion into the district's ESSER III application. Please follow this link to access the survey:
https://forms.gle/dxqa9mm8gJzdKfRF7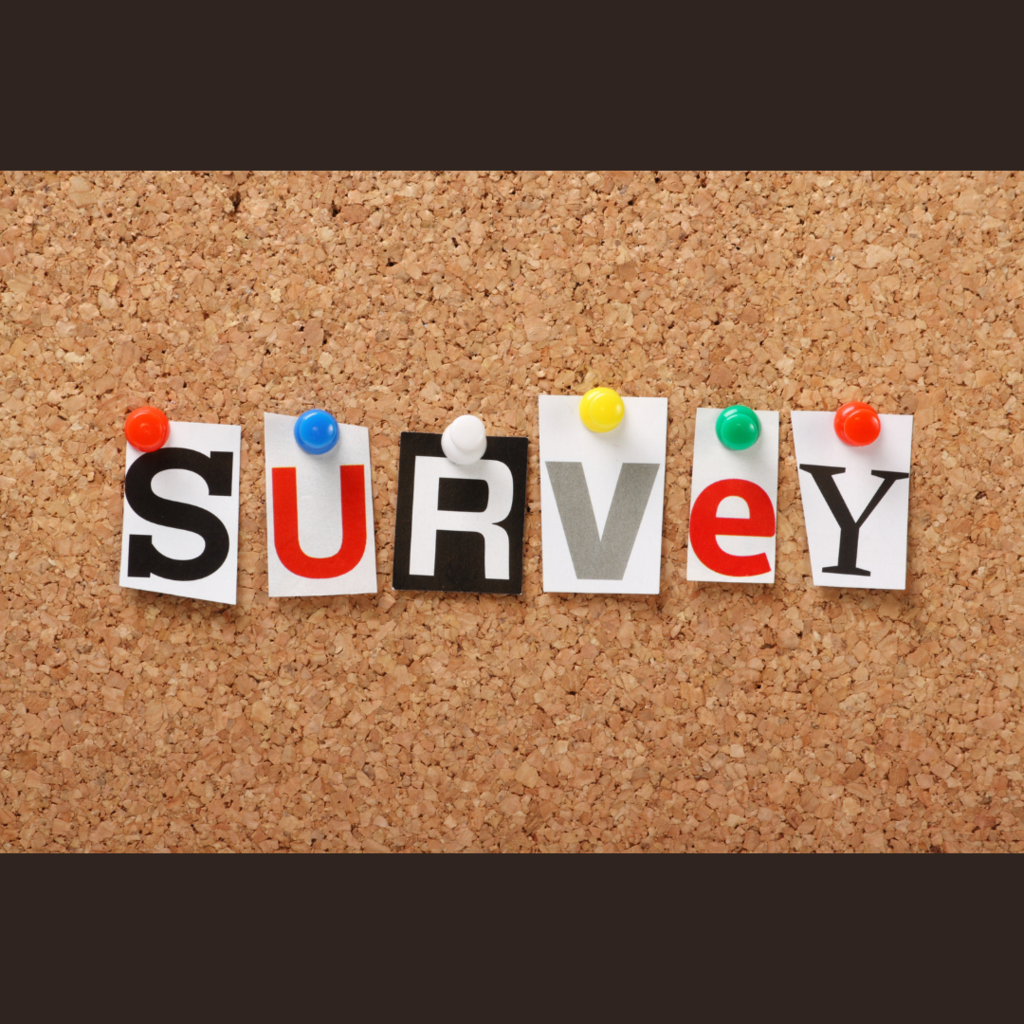 CPCISD is looking for outstanding educators and coaches to #JoinOurFlock! Help us spread the word!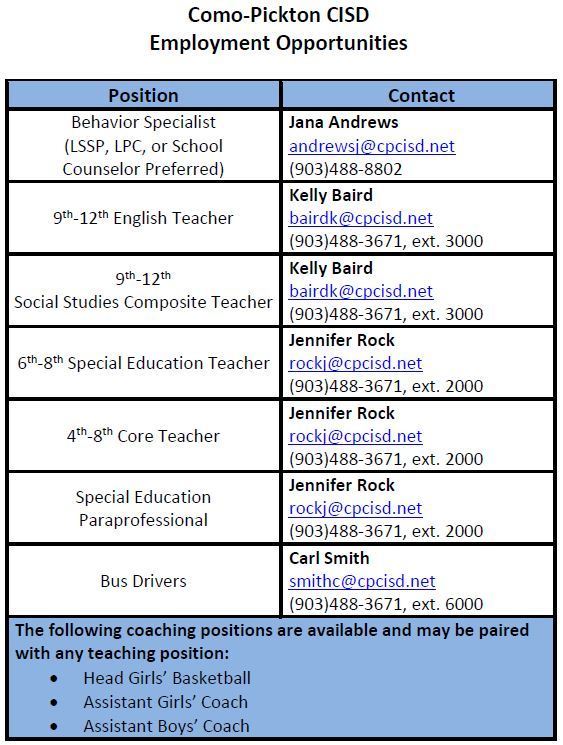 Because LADY EAGLES SOFTBALL made it into the playoffs, their awards were not available at the time of our annual athletic banquet. They are available now and we want to share their success! Please let them know how proud you are! #EaglePride247 Academic All-State: 1st team - Katie Morgan 1st team - Lexi Busby 2nd team - Summer Gilbreath Honorable Mention- Chloe Romero Most Valuable Player: Mattison Buster Catcher of the Year: Faith Watkins Offensive Player of the Year: Chloe Romero Newcomer of the Year: Addison Monk 1st Team Infield Maci Wright Katie Morgan 1st Team Outfield: Summer Gilbreath Alyssa Corona 2nd Team Outfield: Hannah Pegues Honorable Mention: Harley Perez Kara Tifft Alayna Chapman Coach of the Year: Trevor Wallace Academic All-District: Maddison Buster Lexi Busby Katy Morgan Chloe Romero Alayna Chapman Macie Wright Summer Gilbreath Faith Watkins Alyssa Corona Marissa Corona Kara Tifft Annie Franklin Jordyn Mahoney Harley Perez Addison Monk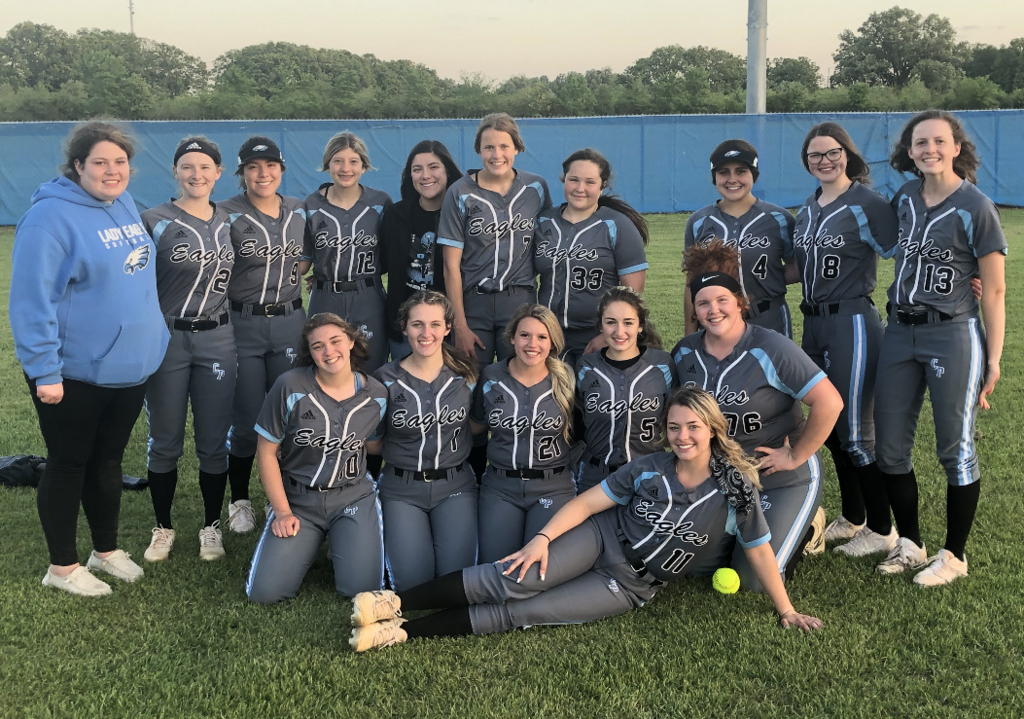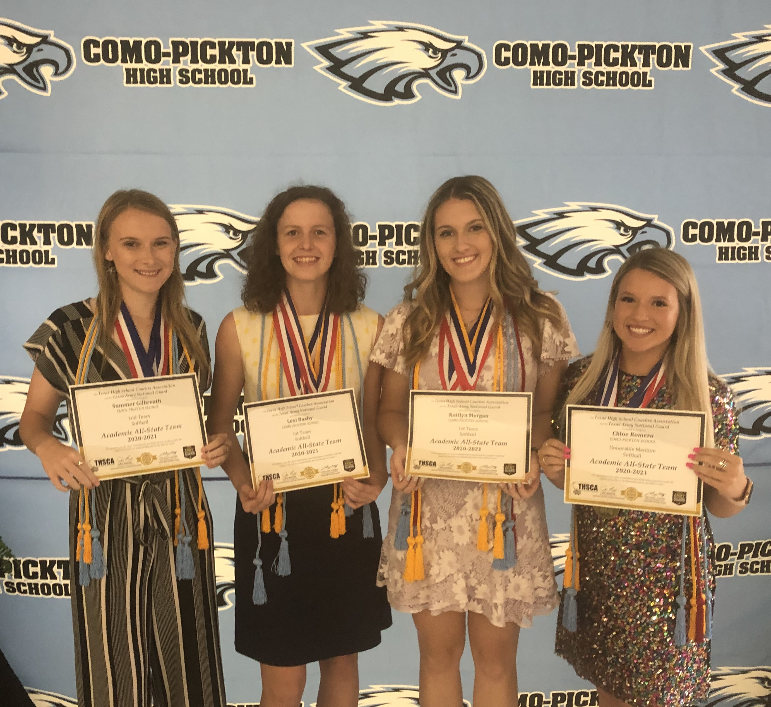 Kona Ice is coming! Junior High and High School students can enjoy a snow cone and help us raise money for our senior scholarship funds!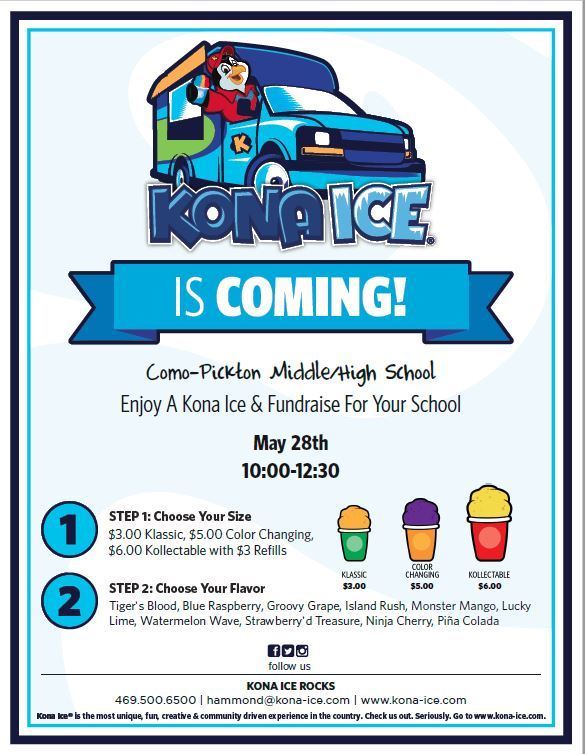 Important graduation announcement!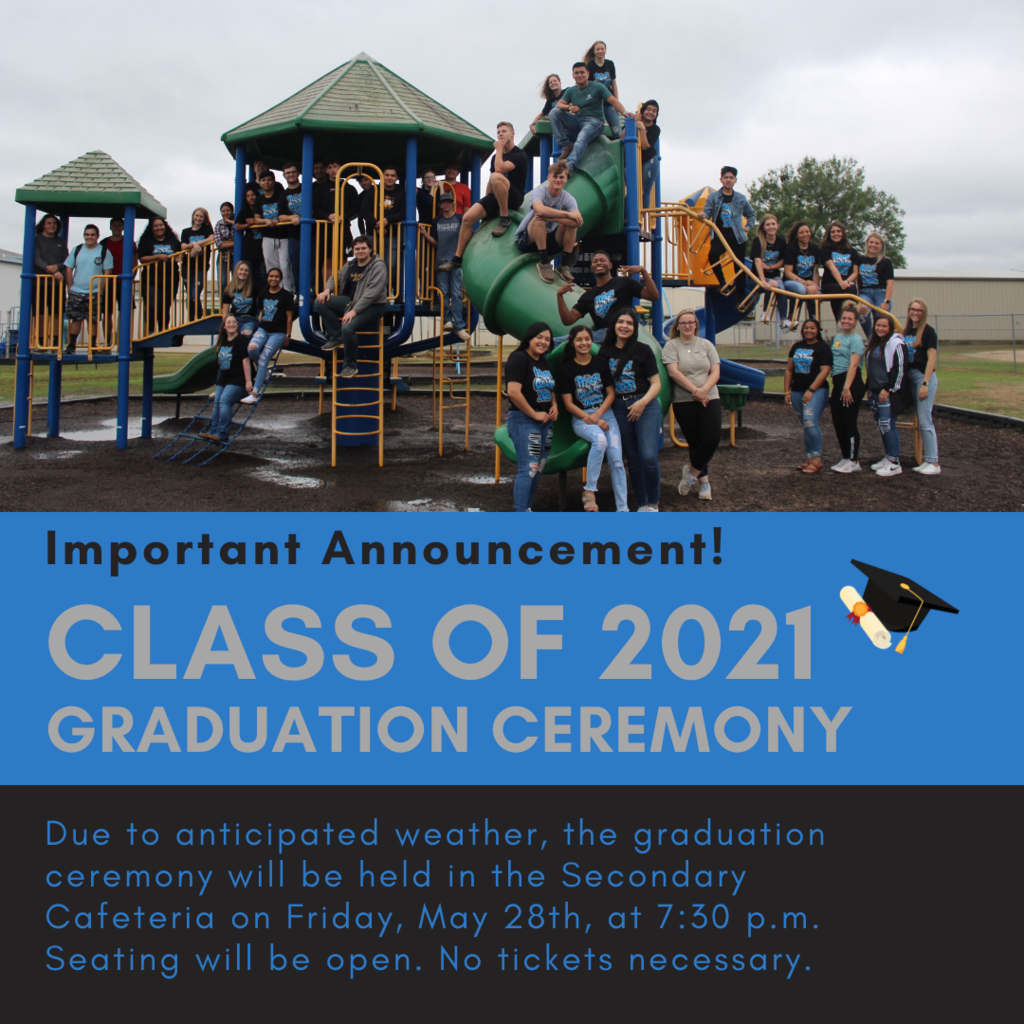 Reminder - Early release on Friday, May 28th, at 12:30.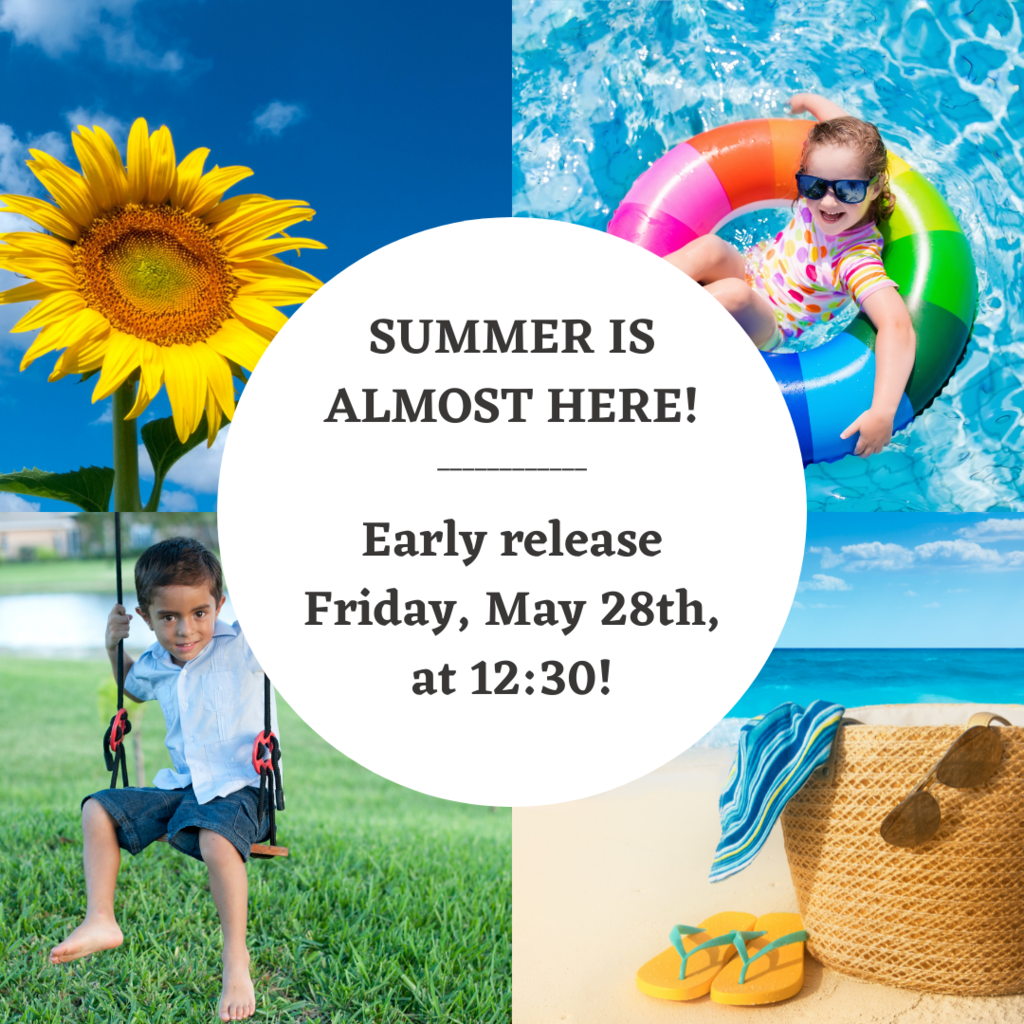 UPDATED activities list for SENIORS!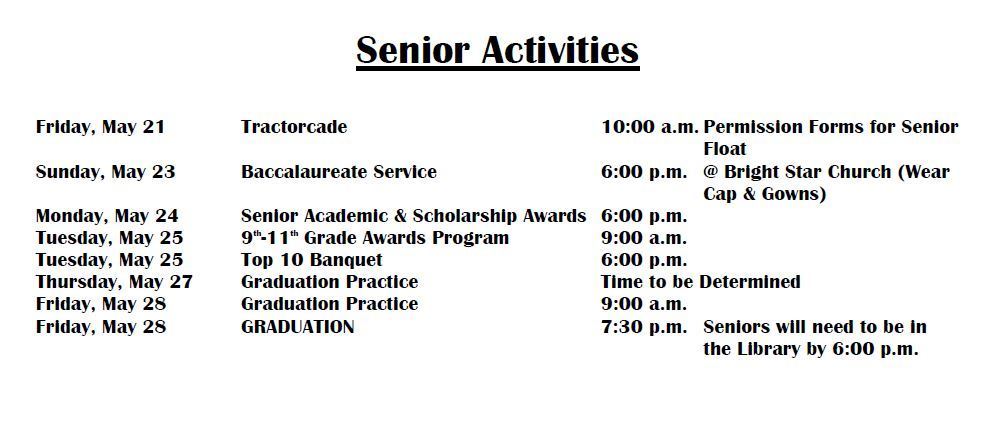 Early release this Friday, May 21st, at 1:00 p.m. Let's go support our Lady Eagles! #EaglePride247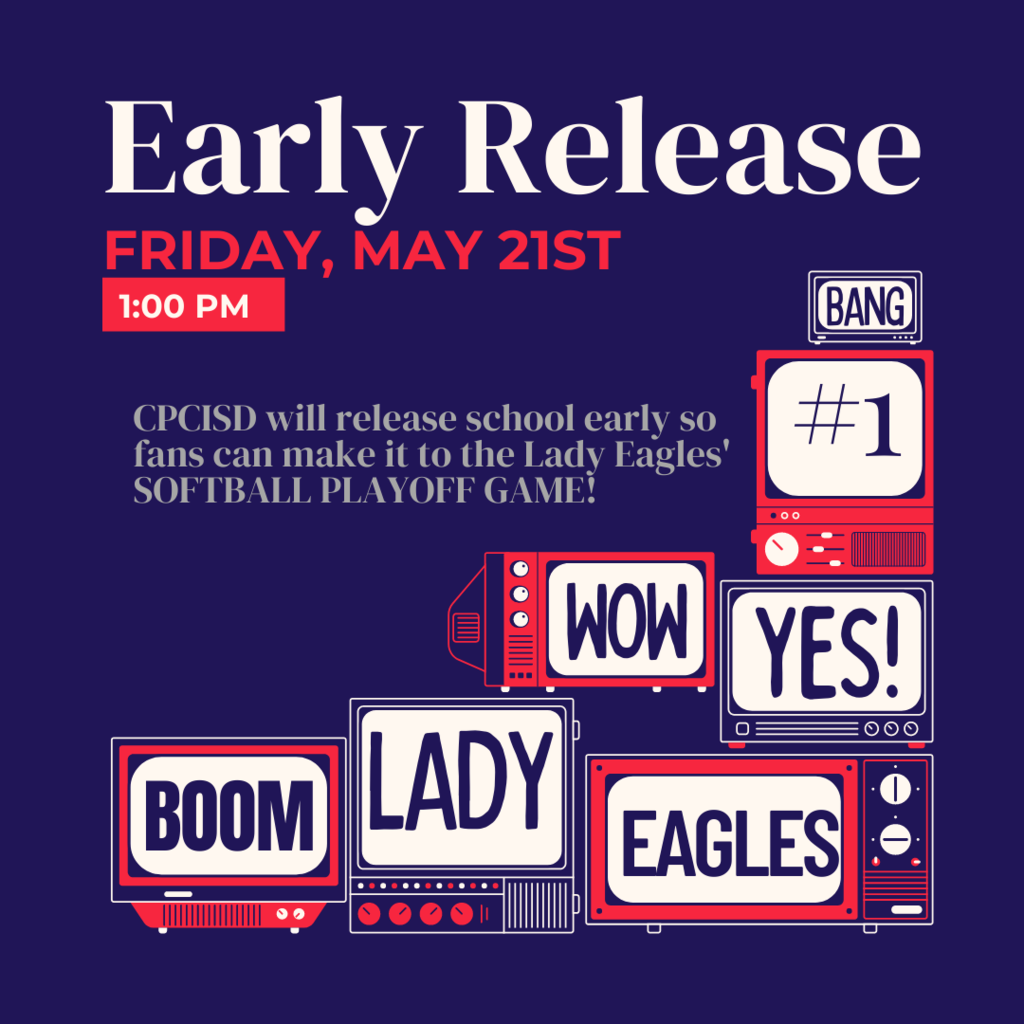 Eagle Pride Alert! REGIONAL QUARTERFINAL CHAMPIONS!!!! Today the Lady Eagles beat McLeod 10-0 to claim the title of regional quarterfinal champions. Their next game will be next week against the winner of LoveLady and Joaquin. The day and time of next week's game will be announced as soon as we know! Let these girls know how proud you are of them! #EaglePride247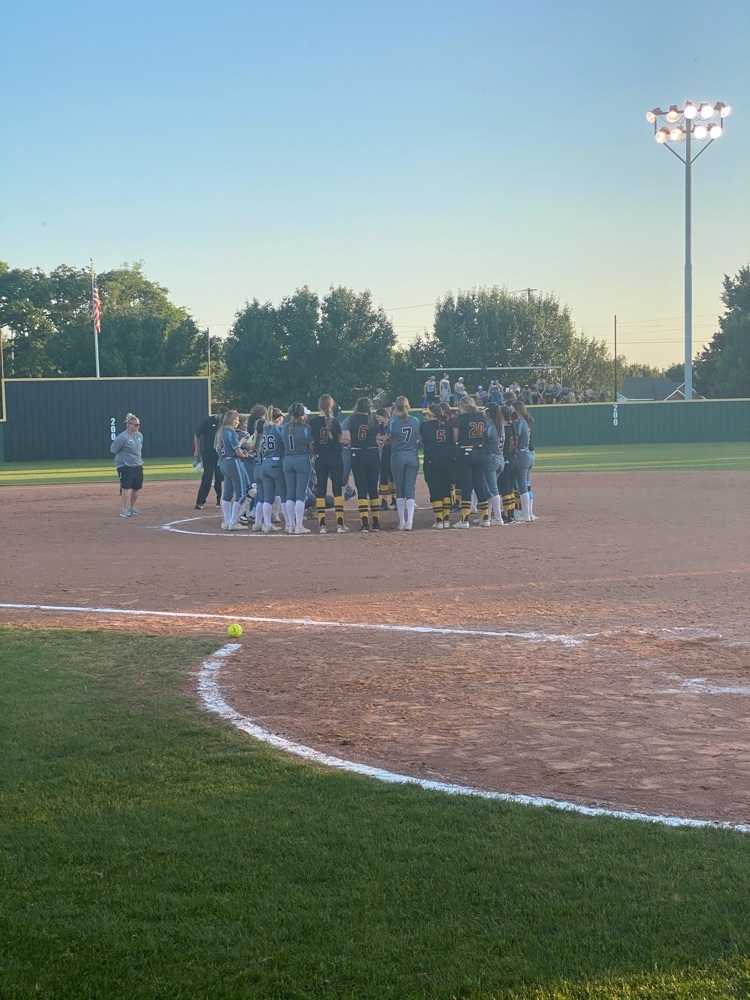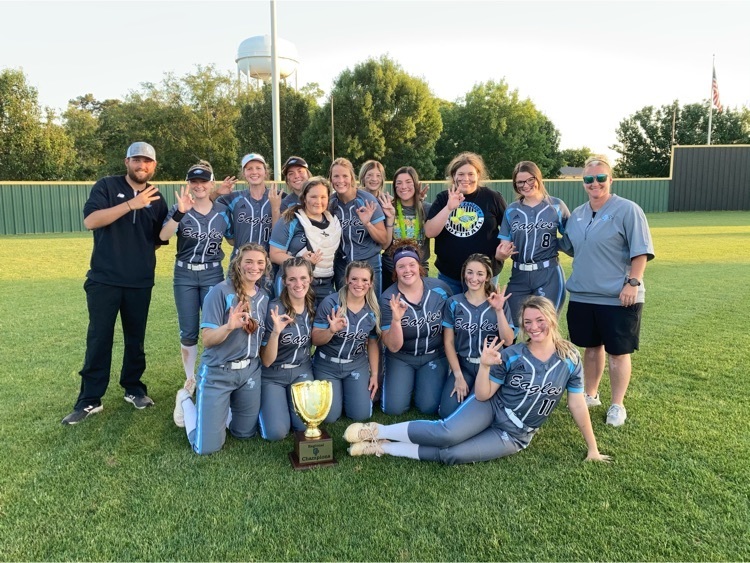 Eagle Pride Alert! Your Como-Pickton Lady Eagles softball team won their 1st game out of a 3 game series against McLeod tonight 14-1. They play again tomorrow for game 2 at Hughes Spring at 6:30 pm. Come out and support your Lady Eagles as they play in the Regional Quarterfinals! #EaglePride247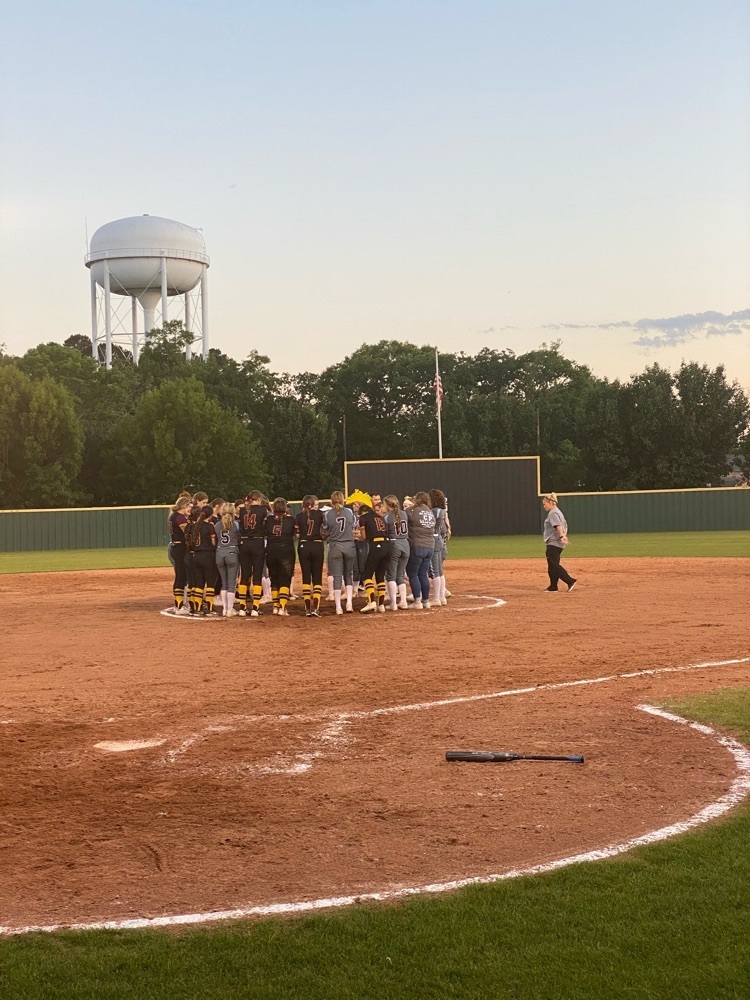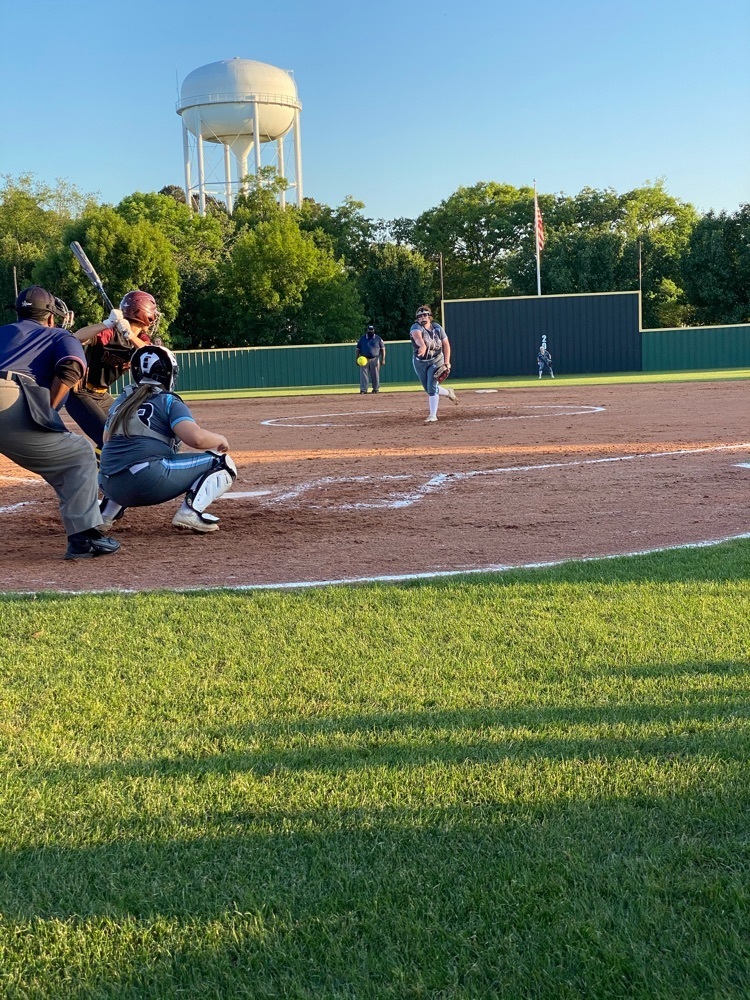 Senior advertisement information from Mrs. Langley: