Attention Cheer Parents!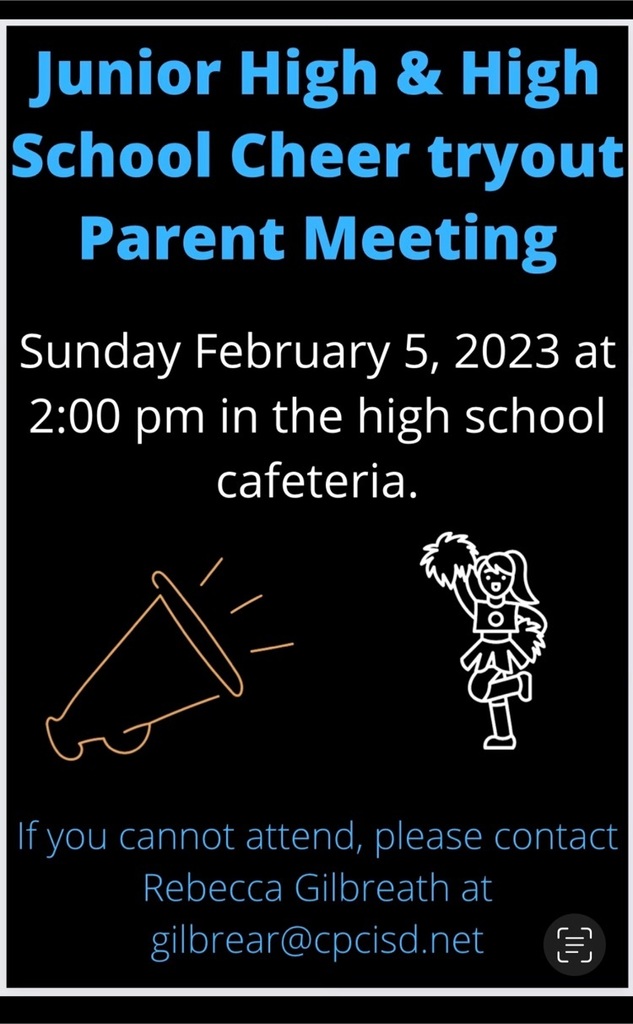 Attention Cheer Parents!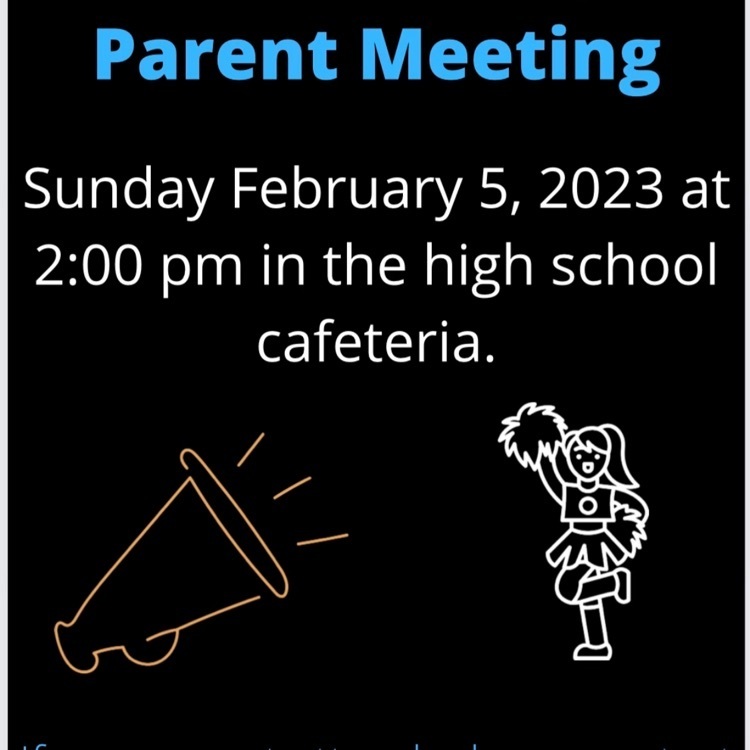 Eagle Community! We find it appropriate to close school tomorrow rather than open late. We have received many reports of trees and limbs down, and too many electricity outages to stress our students and staff with trying to drive to school tomorrow. We want everyone to stay safe and warm. Greg Bower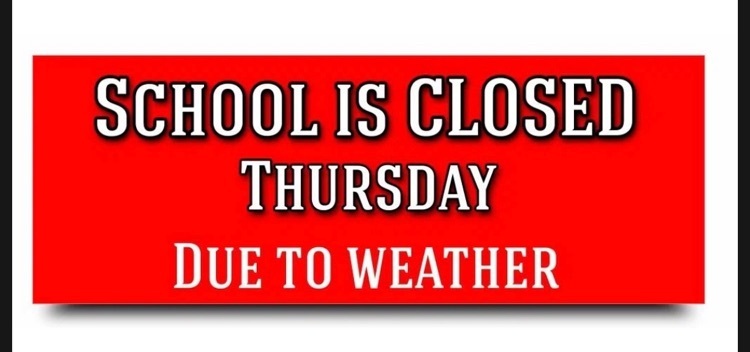 Eagle Basketball Fans. Our previously scheduled High School games against Boles from the other night have been moved to Monday Feb 6.. Varsity girls start at 5:00 and Varsity boys will follow. Due to UIL game restrictions there will be no JV games that night. Keeping everyone in the loop! We will announce any other changes as we arrive upon them! We appreciate y'all

Eagle Parents: We are planning on school starting at 10:00 in the morning. If there are any big limbs in the backroads or trees down at your place, our buses may be late getting to you. If the weather predictions change, we will change as well. As of right now, we feel that the roads will be safe to drive on at that time in the morning. We wanted you to know as soon as possible so that you could plan accordingly. We appreciate each of you, and we hope you stay safe and warm today. Greg Bower

Eagle Nation! In keeping with the predicted weather, Como-Pickton CISD is canceling school for Wednesday as well. We don't want to risk unnecessary travel on wet and icy roads in the morning. We wanted to let you know as soon as possible so you could make appropriate arrangements. Thanks for your constant support! Greg Bower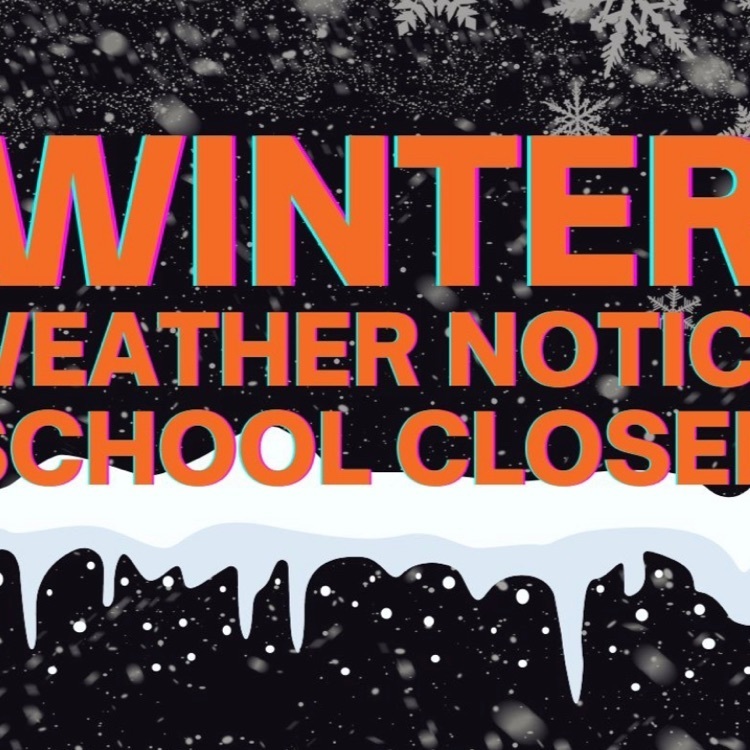 Eagle Parents! All Como-Pickton athletic events and practices scheduled for today and tomorrow are canceled. We will update you on anything that needs to be rescheduled at a later time.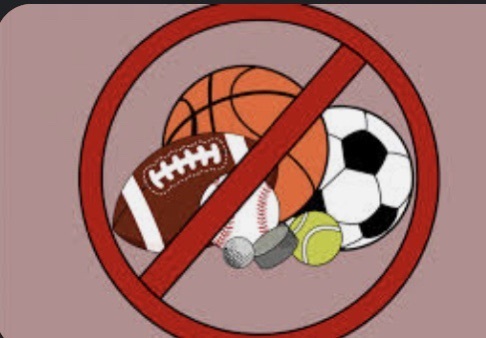 Como and Pickton Communities. The weather snuck up on us today. We are concerned about the probability of roads freezing over later, so we will be early releasing at 12:00. Elementary Parent Pickup at 11:45. Because it is supposed to continue raining today and stay at or below freezing overnight, we will remain closed tomorrow. We want to make that call early in order to give our parents plenty of time to make appropriate plans for their children. As always, we thank you for your constant support of our school. Greg Bower

Parents we have been monitoring our roads. They appear to be mostly in good shape. Be careful on the bridges. School is scheduled to proceed as normal as of now. Be safe.

Eagle Pride Alert! Our Lady Eagles 🦅 traveled to North Hopkins to compete in their JH tournament and last games of the season. Our ladies did a great job and all payed great. They went 2-1 in the tournament and played in the championship game vs Cooper. Our girls played and competed all the way to the end. They finished 2nd in the tournament and represented our school very well. They finished the season with an overall record of 11-2. Our JH basketball program had a great year and the future is very bright. Good job lady Eagles 🦅!!! 👏👏 North Hopkins Junior High Tournament 1st game CP 50 NH 22 Final 2nd game CP 44 Boles 12 Final Championship game CP 31 Cooper 36 Final Post your congratulatory comments below! #EaglePride247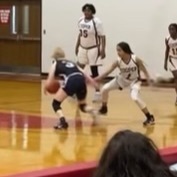 Our Lady Eagles 🦅 hosted Cooper and played a very tough game. Our varsity were very competitive but our ladies came up short on the scoreboard. Our JV keeps rolling with another big win. Great Job lady Eagles 🦅 ! Next at Boles Tuesday Jan. 31 starting at 4:30 with JV girls. Varsity CP  33 Cooper 59 JV CP 38 Cooper 12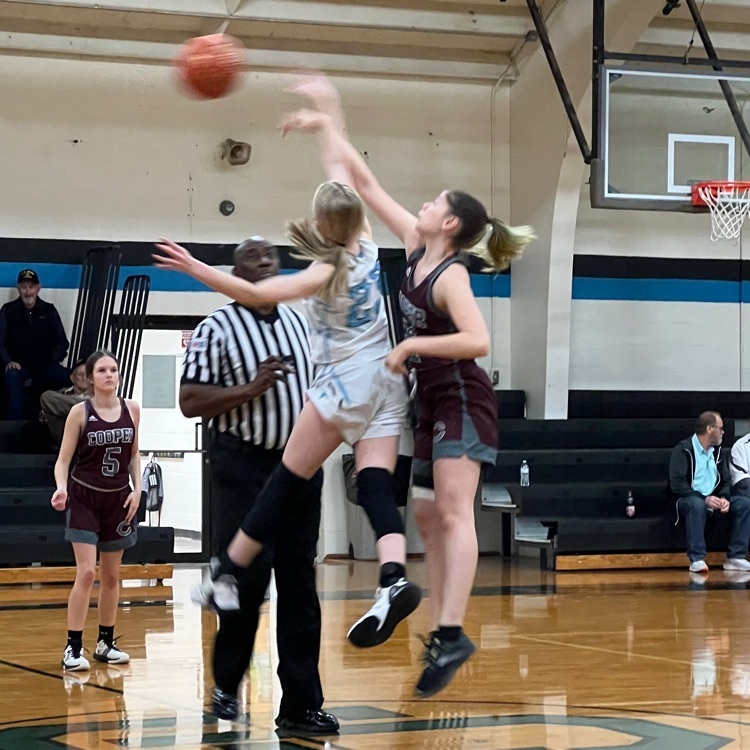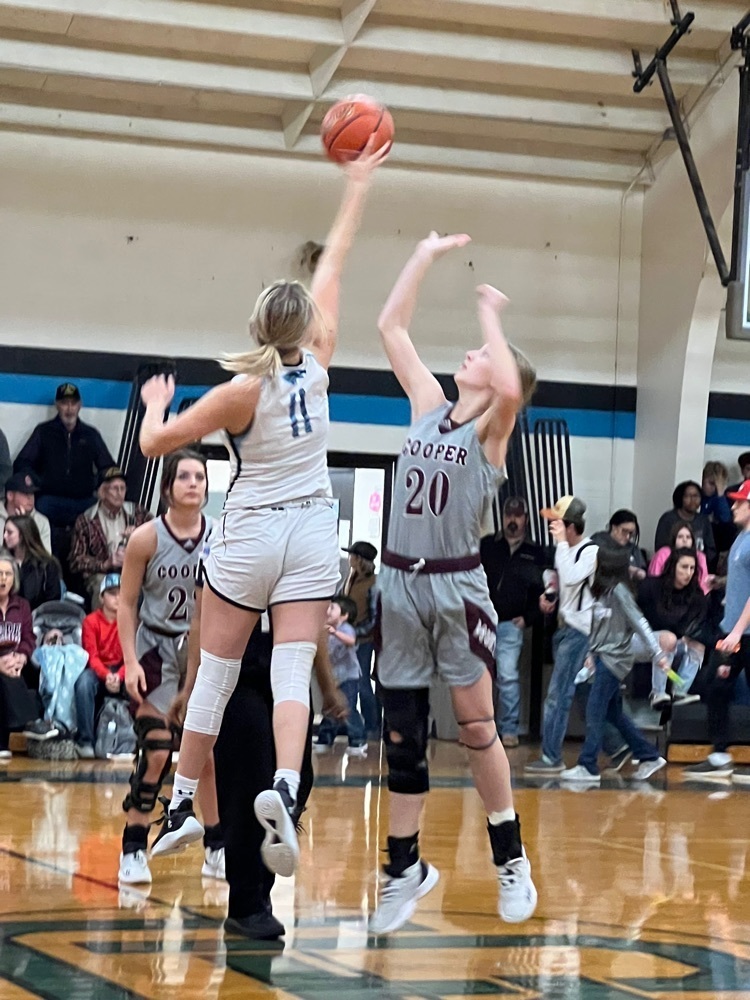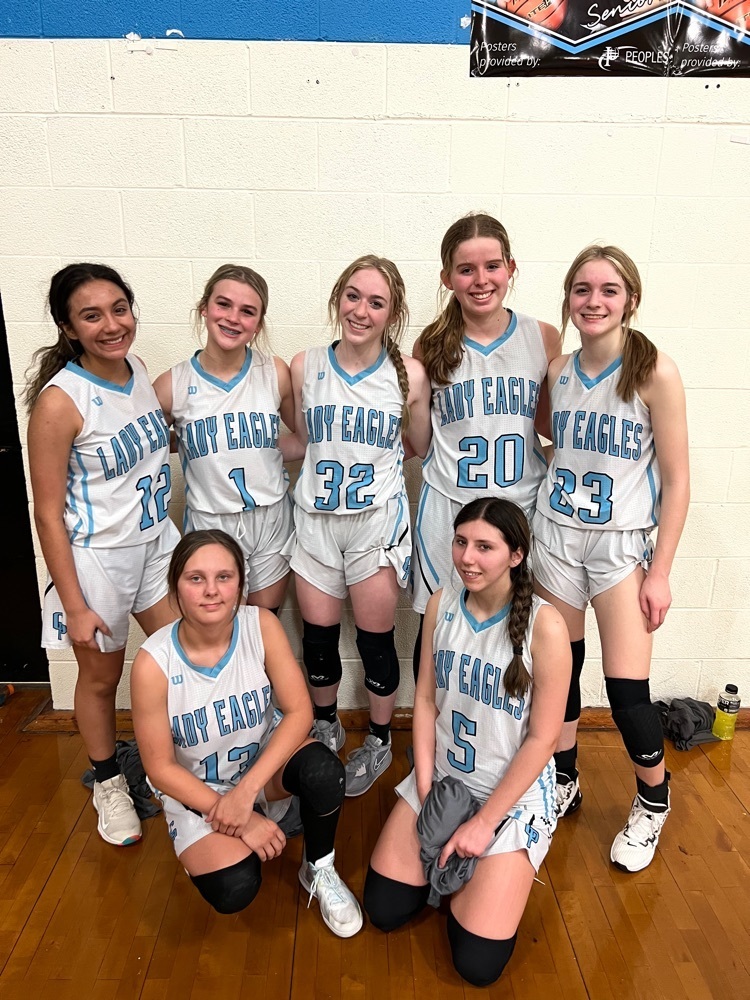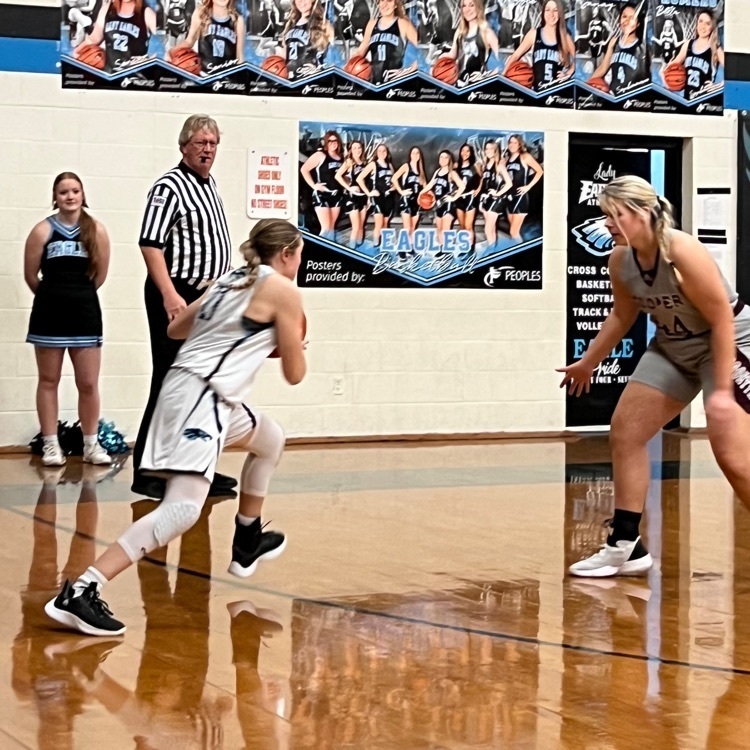 Eagle Pride Alert! Our 7th and 8th grade boys both played at Cumby tonight. Both teams played hard defense and both walked away with a win tonight as well. 7th Como-Pickton 18 Cumby 7 8th Como-Pickton 29 Cumby 24 Post your congratulatory comments below ! #EaglePride247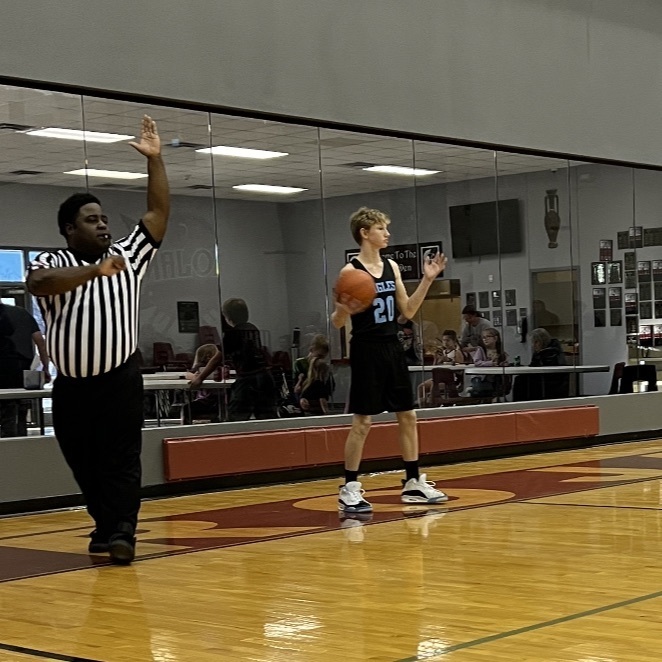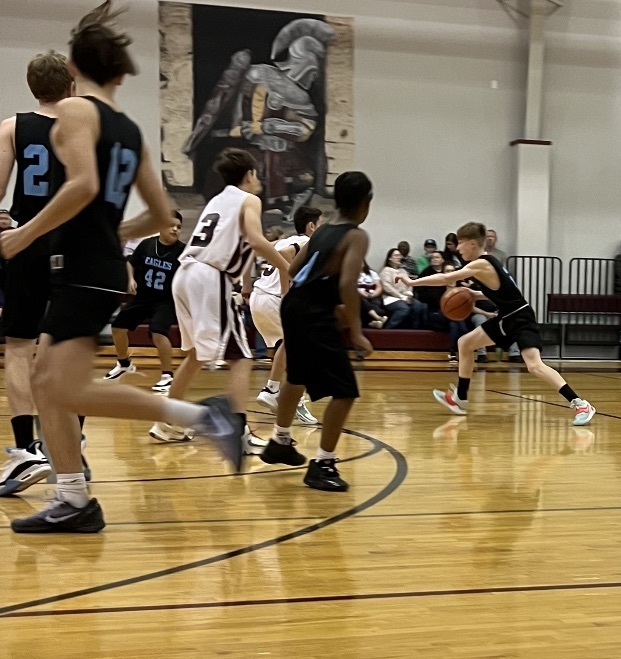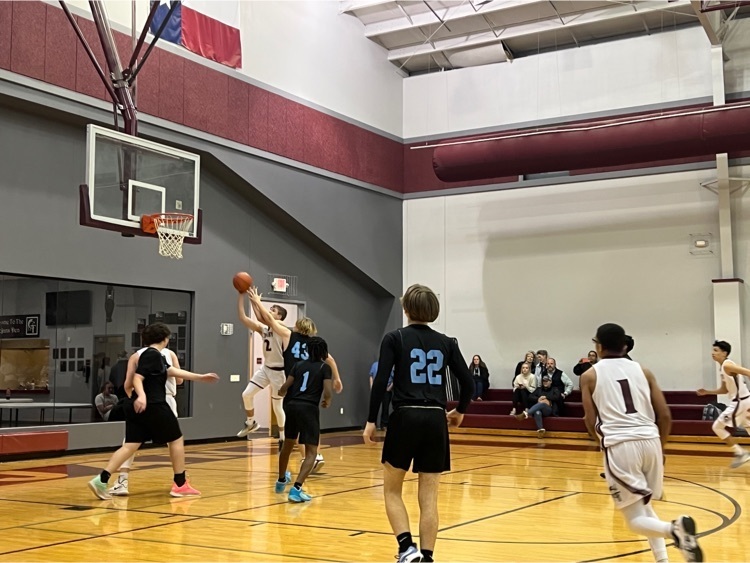 Eagle Pride Alert! Our Lady Eagles 🦅 traveled to Cumby and played a great. Girls had an outstanding game they all contributed as a team to the win. They finished with a district record of 7-1 and  9-1 overall. They will continue to compete this Saturday at the North Hopkins JH tournament to finalize the season. 8th grade CP 34 Cumby 0 Final Next game at the North Hopkins JH tournament this Saturday Jan 28 Time: 1st game at 10am, 2nd game at 12pm and the 3rd game is TBD Post your congratulatory comments below! #EaglePride247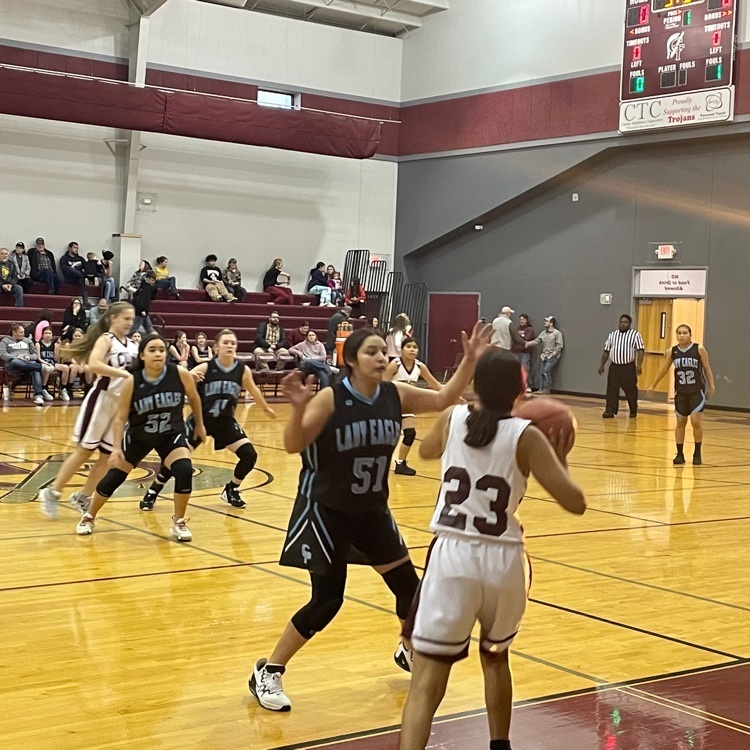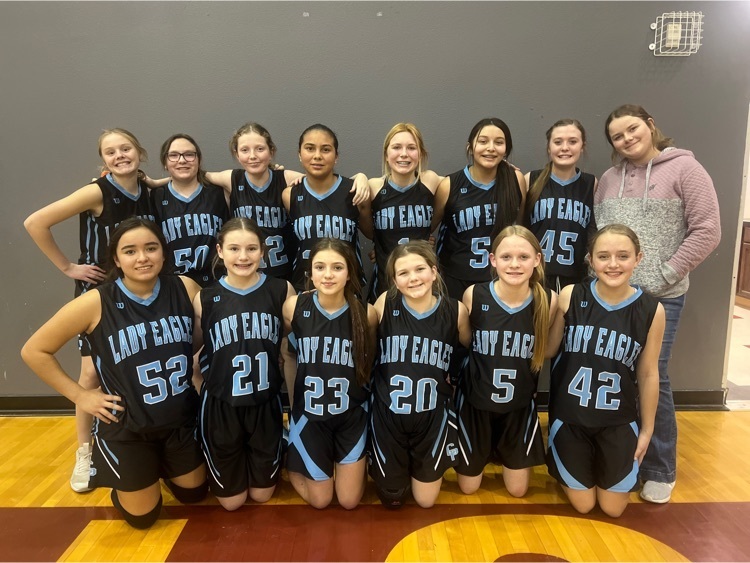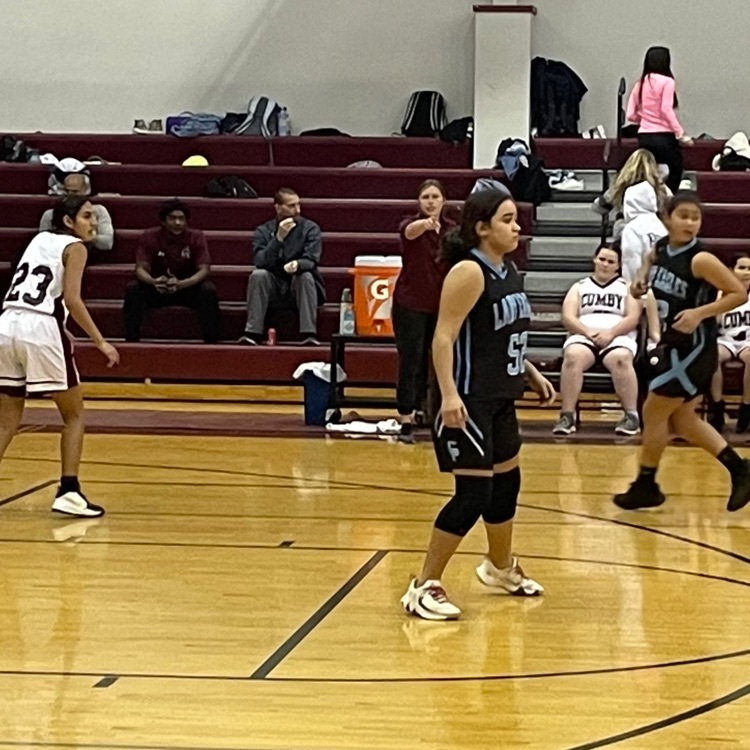 Eagle Parents! Baseball and Softball are almost upon us! It's cold outside, so we wanted to make sure you had your warm Eagle gear ready for the games. That why we are proud to announce our Como-Pickton Athletic Hoodies are for sale. The order forms are attached. Send your forms and money to your child's campus secretary to claim yours. The deadline to order is by the end of the day on Friday, February 3rd! Send all questions to the superintendent's secretary, Mrs. Karla Jacks.
jacksk@cpcisd.net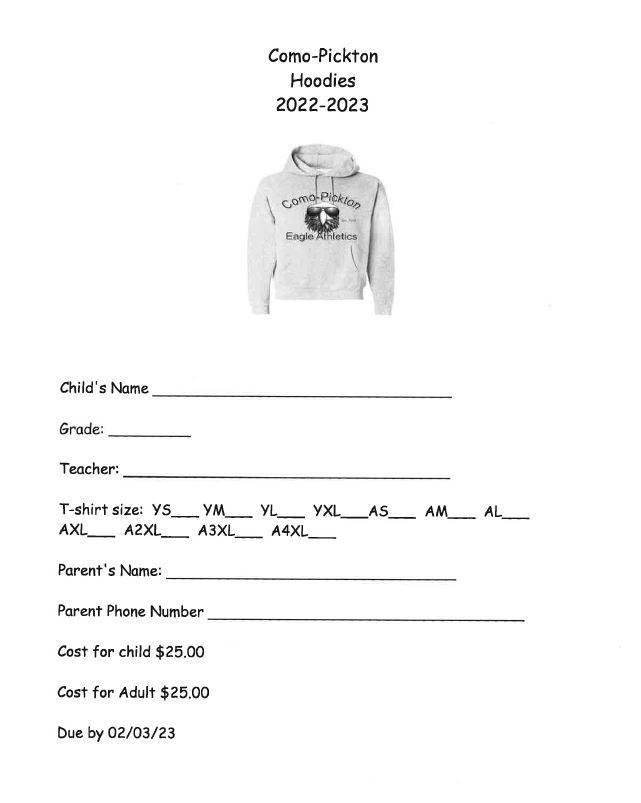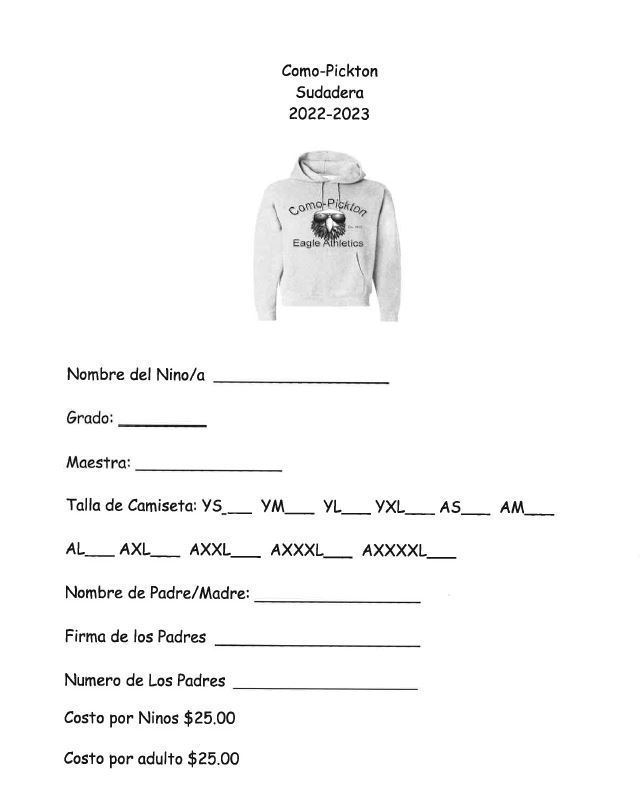 Elementary Parent Alert! CP Elementary Student Council is hosting a hat day to raise money for a local family who lost their house to a fire. Students may pay a dollar per day and wear a hat to school Thursday and Friday.


Eagle Pride Alert! Como-Pickton FFA had an awesome Fort Worth Jr Beef Heifer Show!!! We started our time there with Chloe Jalufka competing in the Heifer Superintendent's Beef Challenge. Then Chloe went on to win 1st place in her Brahman heifer class and Jr Champion heifer! Claire Jalufka won top showman out of all the Brahman heifer exhibitors! Maggie Flemens did a fantastic job exhibiting her Santa Gertrudis heifer at her first Ft Worth Stock Show! Post your congratulatory comments below! #EaglePride247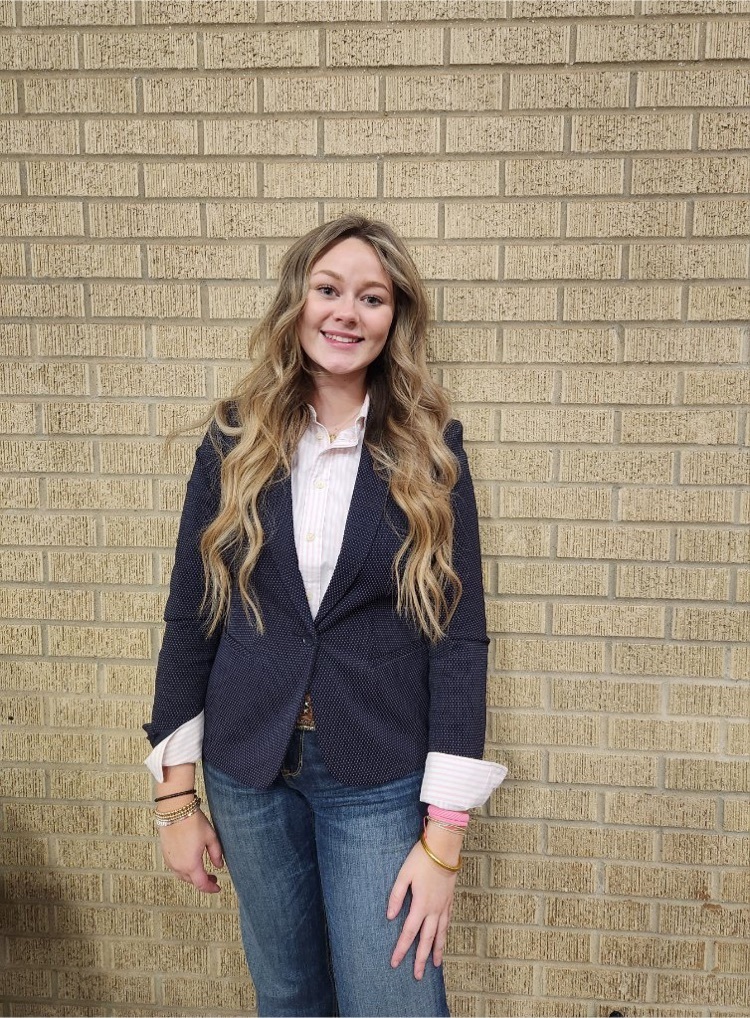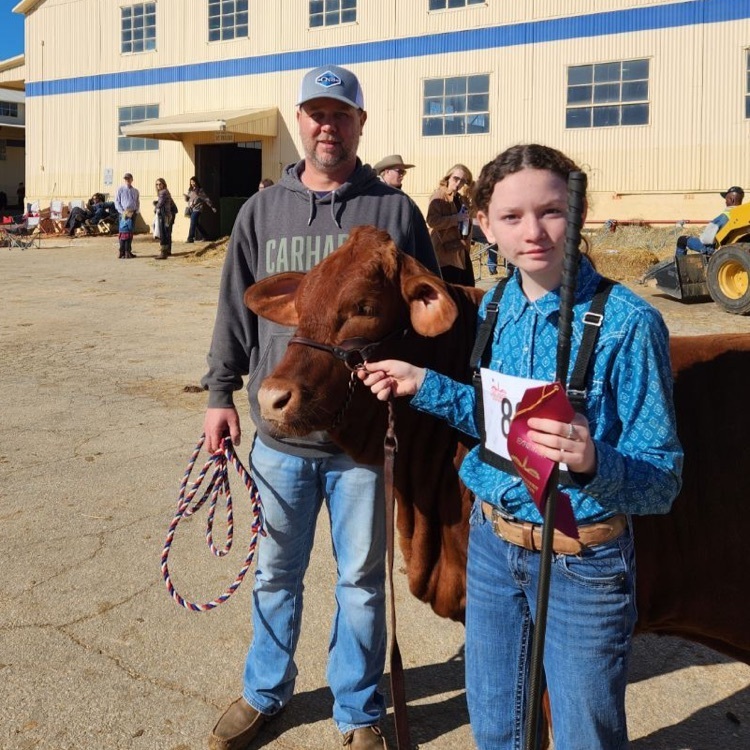 Lady Eagles 🦅 traveled to Cumby and played a tough game. Unfortunately they came up short but played hard and put up great effort from everyone. V CP 49 Cumby 51 Final Next game at Home vs Cooper starting at 4:30 Friday Jan 27 JVG/JVB/VG/VB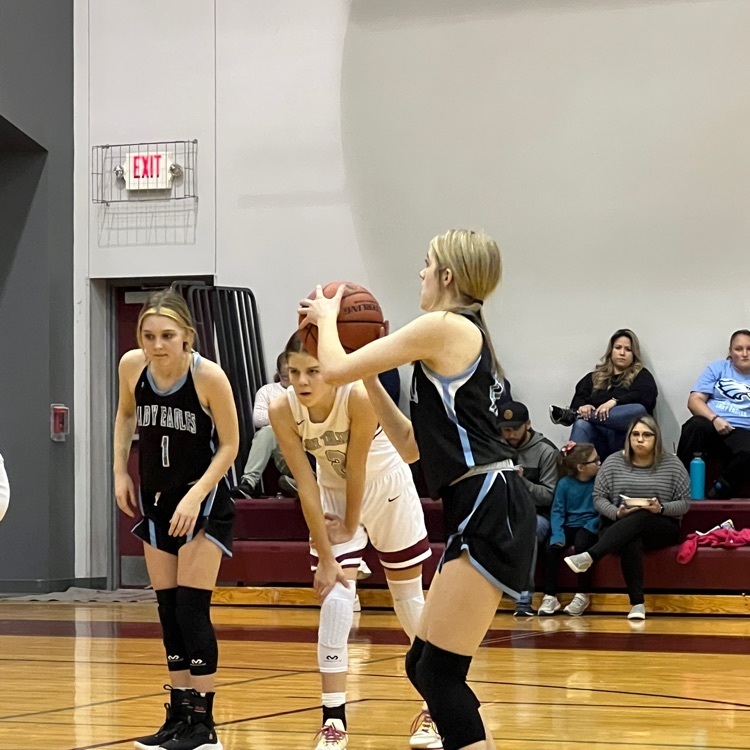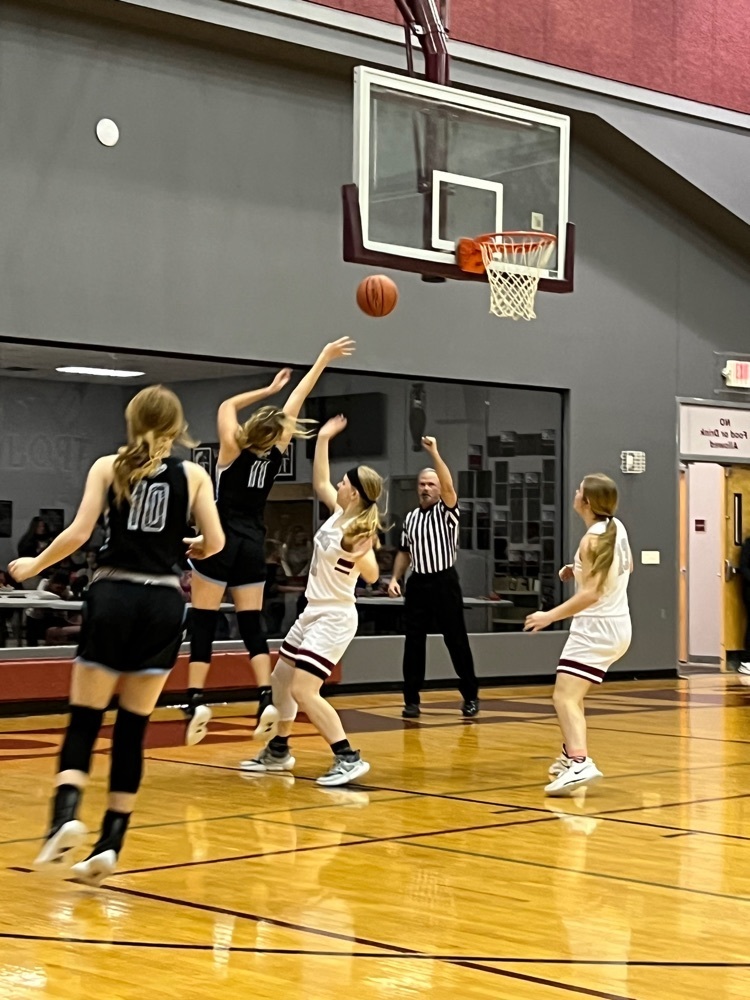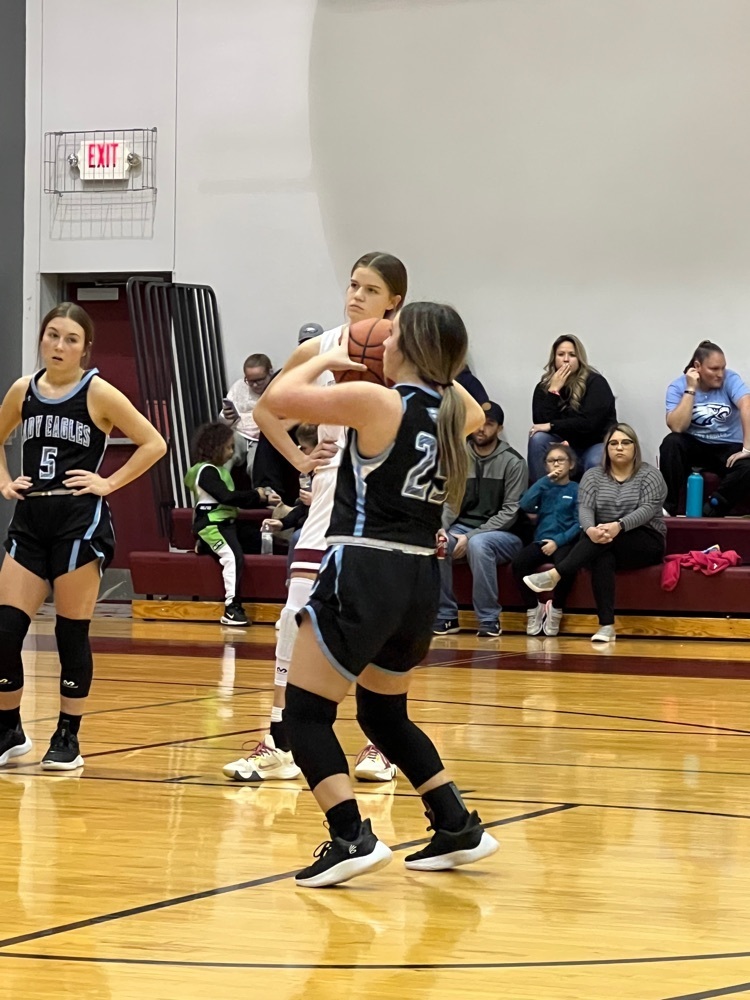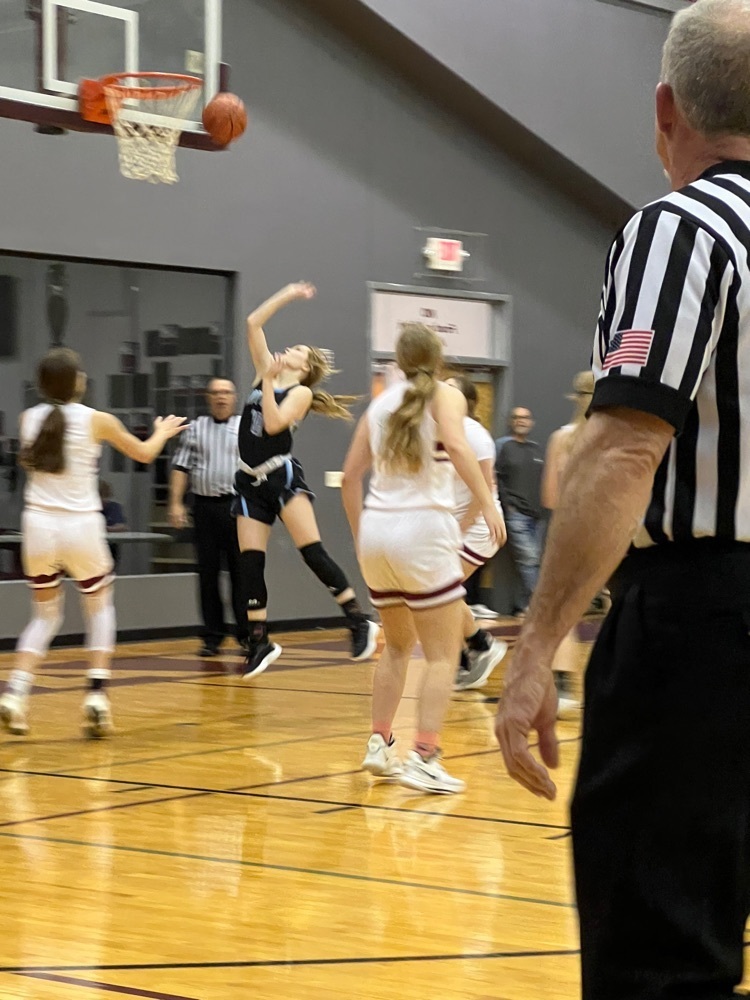 Eagle Pride Alert! Good District Win for your Eagles. Excellent Offensive play by the entire team. Sr. Dalton Morgan finished with 24 points and Sr. Cash Wilton took 4 charges. Post your congratulatory comments below! #EaglePride247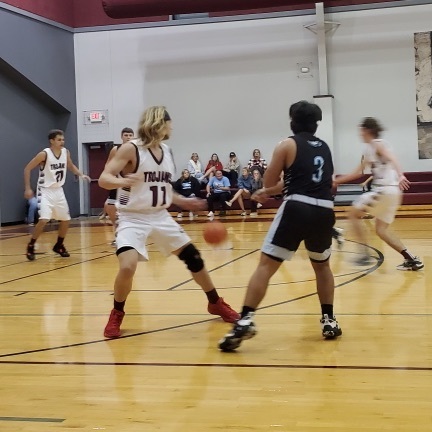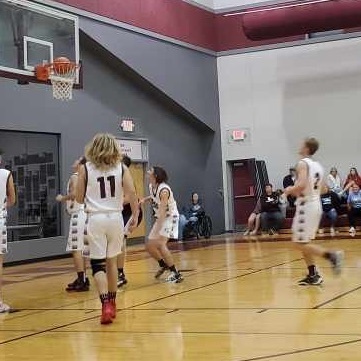 Eagle Pride Alert! CP FFA member Allie Cockrum won the Sr. Showmanship class in the Jr. Dairy Show at the Ft Worth Stock Show and Rodeo. This is Allie's first Showmanship Class win at a major livestock show. Congratulate her on this accomplishment by commenting below. #EaglePride247