8:00 am - 3:35 pm Doors open at 7:30 am
(car riders are dismissed at 3:25)
Please let the office know of any transportation changes for your child by 2:00 pm.
LUNCH SCHEDULE
PK: 10:45 - 11:15

KINDERGARTEN: 11:00 - 11:30

1ST GRADE: 11:15 - 11:45

2ND GRADE: 11:30 - 12:00

3RD GRADE: 11:45 - 12:15

4TH GRADE: 12:00 - 12:30

5TH GRADE: 12:15 - 12:45
Welcome to Como-Pickton Elementary School
We are proud to serve our community in beautiful North East Texas. Our campus is combined with the secondary school and serves pre-kindergarten through fifth grade students. Our rural, agricultural community provides a safe and stimulating environment for children to learn and grow.
I am honored and proud to serve as the principal of this excellent learning community. Our students' academic journeys are guided by dedicated teachers and staff who share a common philosophy of making our children our number one priority.
The goal of Como-Pickton Elementary School is to provide excellence in education through relevant learning opportunities that will prepare students to achieve personal fulfillment, and to become responsible, productive members of society. We believe that a positive partnership with parents and the community directly influences the success of our school. Therefore, we encourage parental involvement in all aspects of our students' education.
As you visit our learning community, I am confident that you will be impressed by the vested commitment to our students. We learn with and from our students throughout their daily adventures. Please feel free to come by and visit. We look forward to seeing you.
Sincerely,
JIM SHAW - PRINCIPAL
shawj@cpcisd.net
903-488-3671 ext. 1001
Blair Davis, K-8 COUNSELOR
davisb@cpcisd.net
903-488-3671 x 8915
TAMMY SHAW - SECRETARY
shawt@cpcisd.net
903.488.3671 ext 1000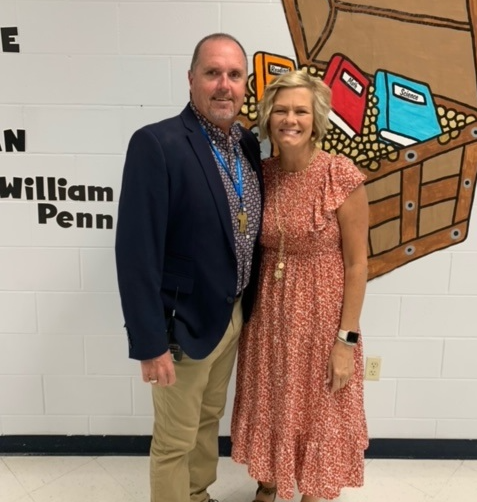 Jim and Tammy Shaw