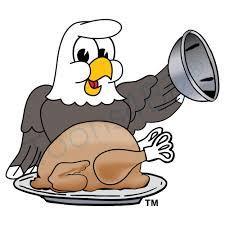 Thankful for our School
Dr. Greg Bower
Thursday, November 21, 2019
Parents and Students:
It is only right, at this special time of the year, that we pause for a moment and ask ourselves just what it is that we have to be thankful for. Since our district has set aside an entire week for our students to celebrate this special day, I think it fitting that we, as a district let you know what it is that we give thanks for.
The answer is not always at our fingertips, and it is not always clear. We see politicians fighting every day, we read the headlines of newspapers, we listen to the voices from the radio, and we watch images on television. We see crime, the results of war, hunger, poverty, degradation, and racial tensions. While we are constantly confronted with these negative images, make no mistake about it, there is so much that is good and worthwhile in this world and in our nation. If we look for it, we can find it in individuals who give of themselves in every way. If we look for it, we can find love conquering hate every single day. Whatever negatives are on the media, our school and our Como and Pickton communities are not reflective of them, and we are thankful for that.
At Como-Pickton CISD, we are also thankful for our nation, our state, and our community. We proudly fly our national, state, and school flag over our facilities. We are thankful for our military men and women who have protected our liberties in the past, and we sleep comfortably at night knowing that they will protect our way of life in the future. We are thankful for our first responders, in whom we too often take for granted. We are thankful for our parents who trust us enough to bring us the most important things in their lives, their children. We are thankful for our staff who continue to show love, care and patience to our students. We are thankful for our school board who give up countless hours of their time as they make sure our school is the best it can be. We are thankful for our churches and our local businesses who go out of their way to support our schools and programs.
Most importantly, though, we are thankful for our students. We are thankful for their smiles, their efforts, their personalities, and the trust that they place in us for their education.
As many of our students' families will be traveling for the break, we will ask in our own individual ways that your travels be safe and that your time spent with family will be rewarding and meaningful.
On behalf of the faculty and staff of Como-Pickton CISD, have a safe and happy Thanksgiving.
Sincerely,
Dr. Greg Bower